At Cabin Depot LTD,  we are portable accommodation specialists.
We strive to provide small businesses & construction sites, with great quality portable accommodation & Welfare facilities, at affordable prices across the UK. 
We are a small business who aim to deliver a great product to our customers, with excellent customer service.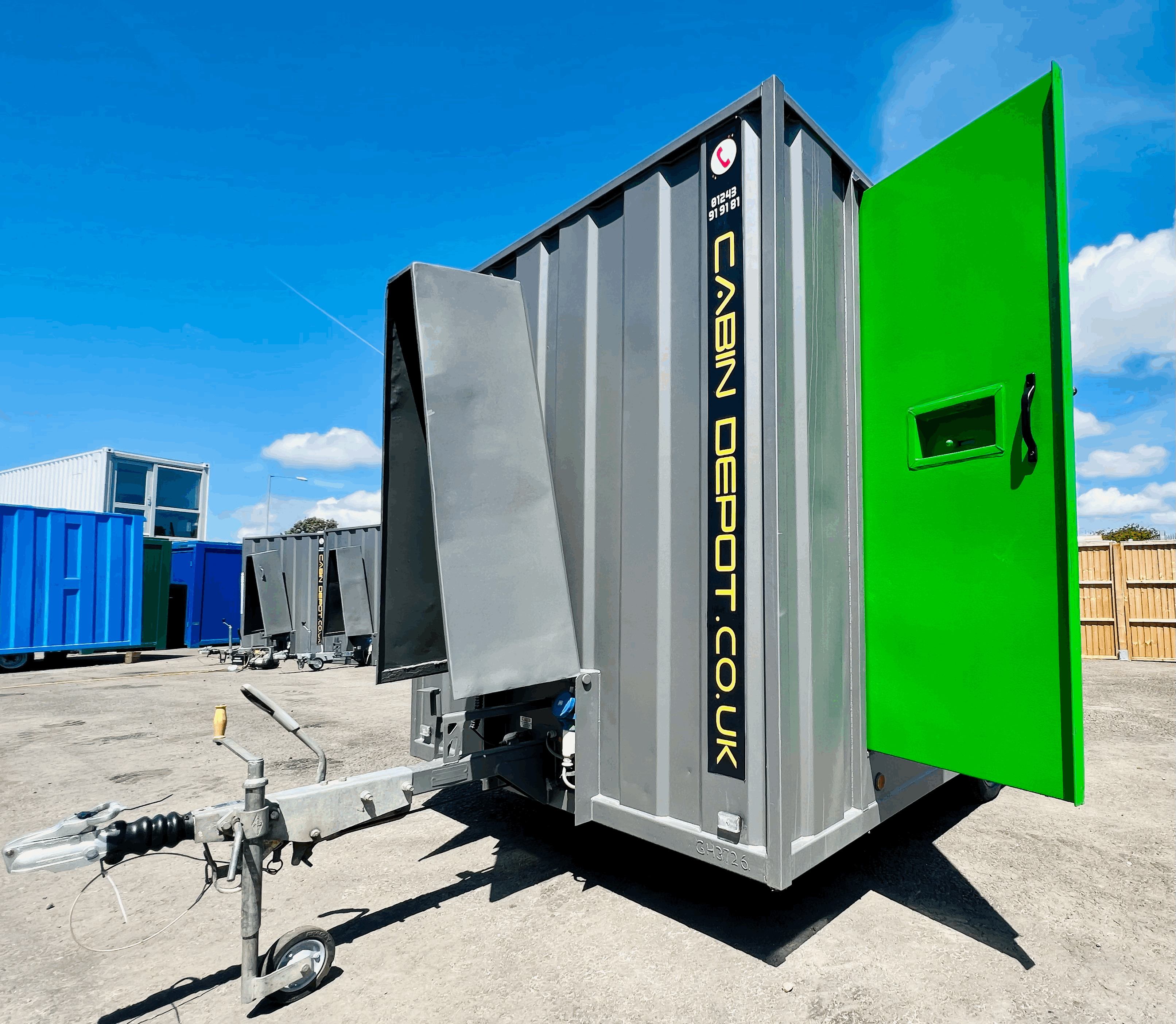 No 563 | Brand New Generator | Groundhog Mobile Welfare | Brand New Generator
Fully refurbished inside and outside.
Towable
Canteen 
Toilet
Drying room / Generator room
20/40 Ft Bespoke Shipping Container Conversions
40 Ft Converted Shipping Containers 
One Trip Shipping Containers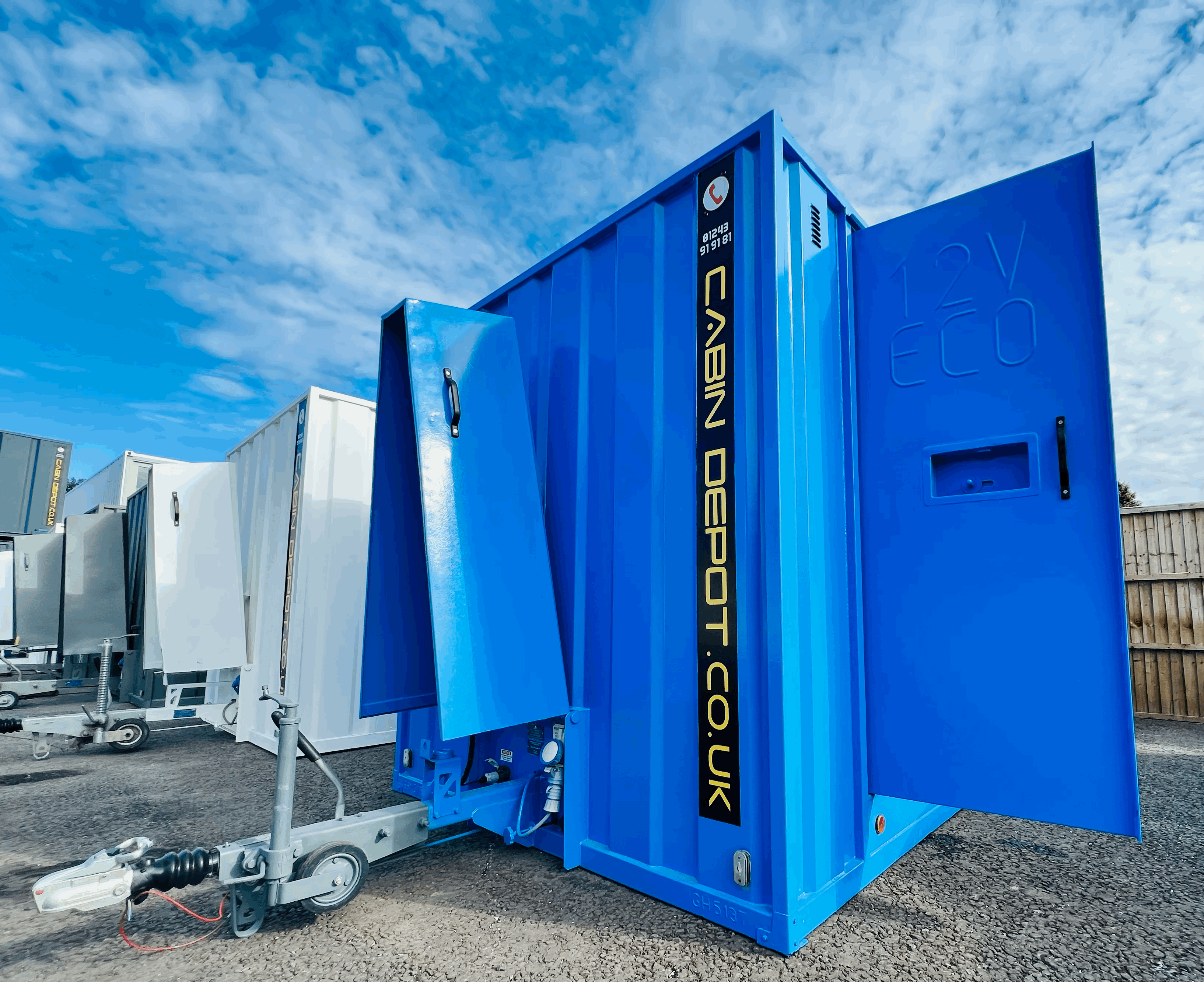 View all Available Towable Mobile Welfare Units
At Cabin Depot, we aim to provide quality used Mobile Welfare units to our customers.  All of our Mobile Welfare units are completely refurbished to a good standard throughout, making them seem almost like new, at a fraction of the price.
See what our customers say!
★ ★ ★ ★ ★
We enquired about a unit from Cabin Depot company, we were greeted by Jonny, who was very helpful who answered all the questions that we asked him and some of the answers that he didn't know - he was very proactive in going to find out the information and then immediately called us back.
He facilitated everything we needed, he even arranged the delivery and he made what was a difficult task of choosing the right unit for us - all seem so easy. I chose a good quality unit for my office purpose but whether it's an office or a welfare unit or any of the other units you require, that Jonny has on site.
You won't go wrong in buying from Cabin Depot. We went and visited the Chichester site and I was well impressed with the level of professionalism and support Johnny offered. And the number of display unit on site. My unit was delivered four days ago and I have to say I'm very pleased and very happy with my purchase.
I would highly recommend Cabin Depot to anyone looking for a unit.


— Omar Mohammed Latif (All Aboard Executive) 22.07.22
★ ★ ★ ★ ★
From 1st viewing through to receiving the cabin was faultless. Product price, quality and Jonny's customer service were great. Highly recommend...


★ ★ ★ ★ ★
"Cabin Depot were amazing, Jonny went above and beyond to meet all my needs…He kept me updated with delivery date and times which was extremely helpful as I live 2.5hrs away from the site. Joe, the delivery driver was also amazing… he had an horrendous journey to get to me, but he too kept me informed of his progress. The cabin itself exceeded my expectation and for the price it was a total bargain. Thank you Cabin Depot you are all brilliant….10/10 for customer service, delivery and quality of your cabins!!! 😀"



— Heather Kuduk  20.06.22
★ ★ ★ ★ ★
Fantastic Service from start to finish - the Cabin Was exactly what we wanted! Thanks Cabin Depot!


★ ★ ★ ★ ★
We are a UK transport and warehousing company and for the first time in my 28 years in the industry have been classed as key workers as over 80% of our operations are food supply chain,
I needed some cabins and quickly to tick our BRC requirements on a new 42,000sq ft warehouse operation taken and set up during Covid19 lockdown.
Whilst most people did not want to know or help us Tom and his team surpassed my expectations and were fantastic with a great product too,
Thank you so much I will always come back to you!
— Justin (MD) 2Excel Logistics Ltd
★ ★ ★ ★ ★
We bought a 24ft x 9ft container from the Cabin Depot.
The complete process was so easy and fast. Tom made some modifications for us and delivered it in just over a week.
He even arranged the delivery which was very professionally done.
Amazing job.  
.
★ ★ ★ ★ ★
Very straightforward to deal with, good product helpful team on site.
★ ★ ★ ★ ★
We bought an anti-vandal cabin this week for our archery club. We are absolutely delighted with it, good price and great quality. We would highly recommend this company. Even their haulage company was spot on.