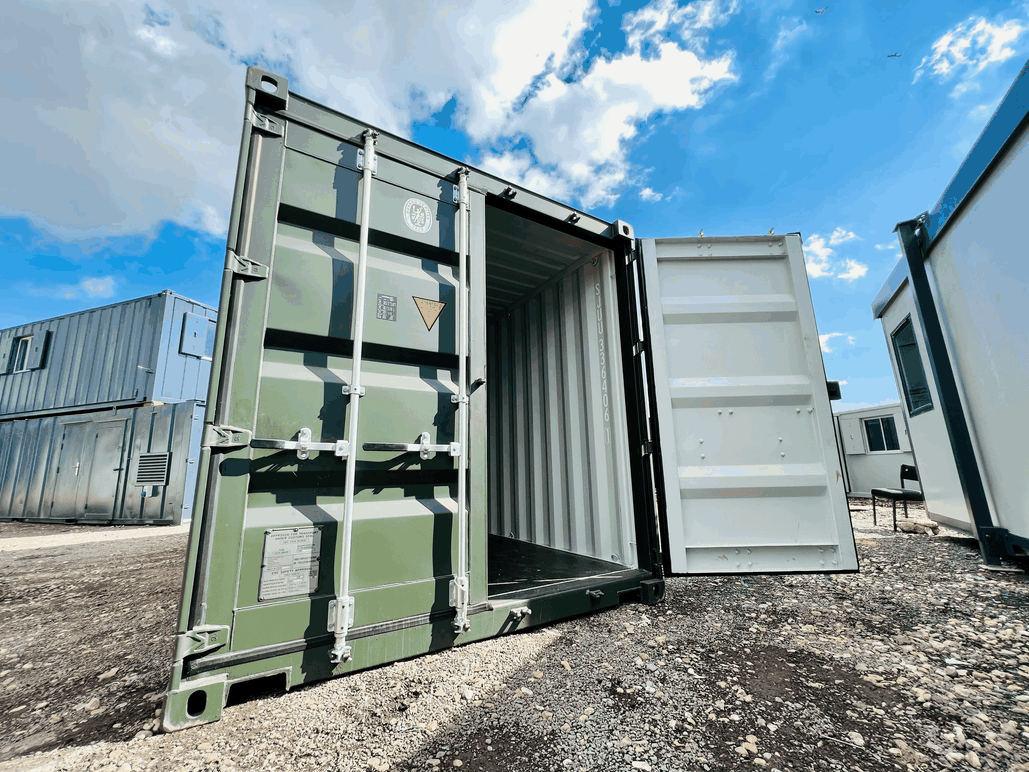 We sell One-Trip 20x8ft Shipping Containers
In A Green / Blue Colour



What ever your storage or conversion needs for your 20ft container may be, our team of experts are on hand to help & advise.
Shipping containers make ideal conversion tools, they are great for conversions & bespoke design projects such as house & office conversions or more simple alterations such as door & window installations.
Our team can design & modify your unit to match your needs. Simply get in touch & we will do the rest!
Internal Features
Length 19ft 3ins (5.87M)

Width 7ft 7ins (2.33M)

Height 7ft 9ins (2.35M)

Floor Area 150 sqft (13.93 M

²)



External Features
Weight 2.2 Tonnes
8ft 6ins (2.59M)
Door Height 7ft 6ins (2.28M)
7ft 5ins (2.26M)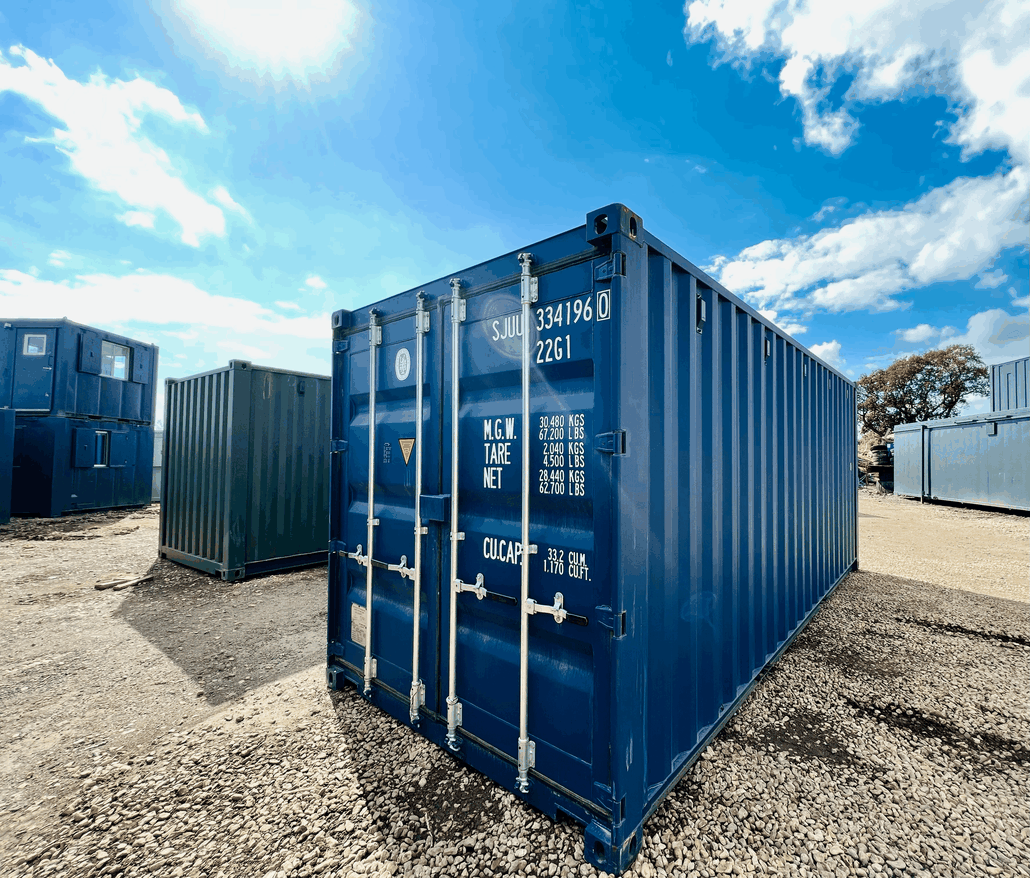 Welded all‐steel Anti Vandal construction

Internal Flooring constructed with load‐bearing 30mm marine‐plywood on steel bearers.

Weather sealed, steel, lockable double doors at one end.

Lifting points at each corner for delivery & transportation as well as forklift pockets.

Tidy, one trip, self Contained units - perfect for storage or conversion projects.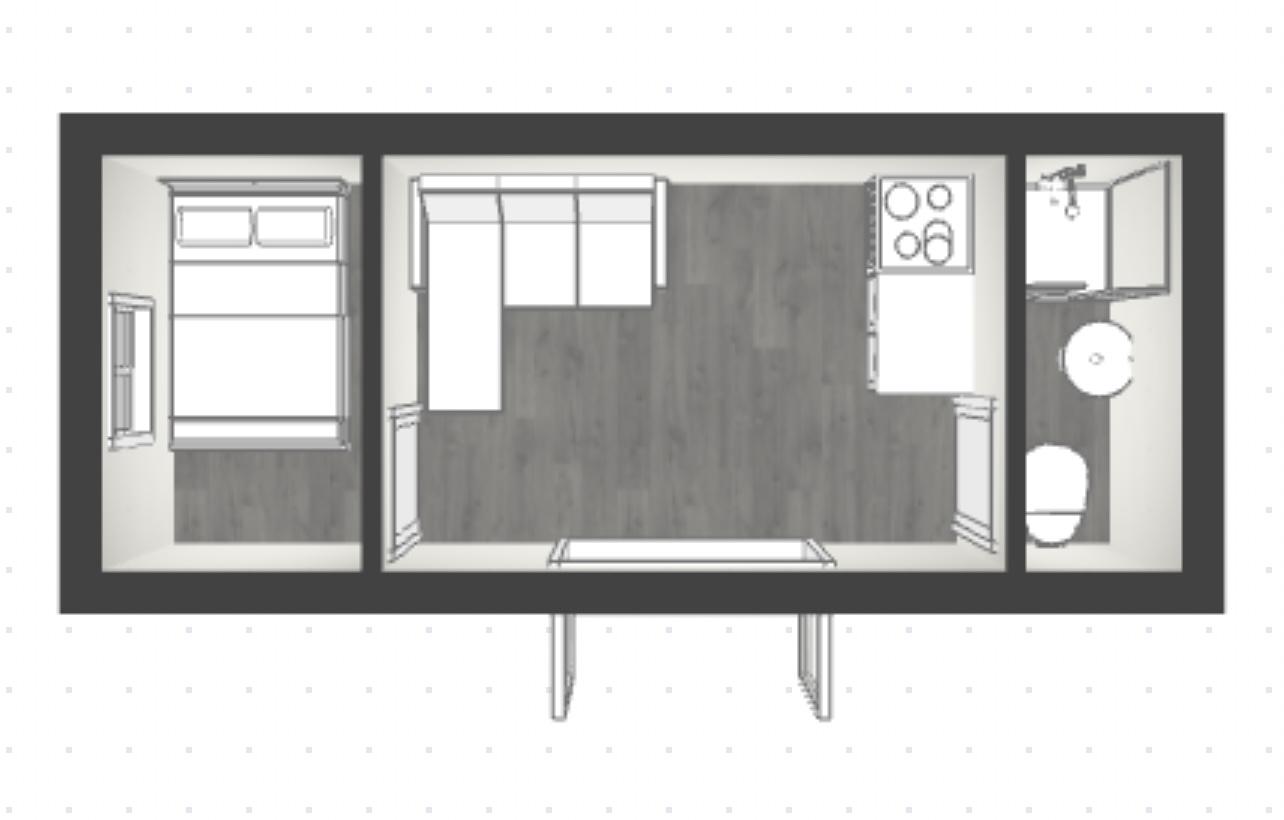 20ft Small Container Home Conversion
Fully Insulated With A Fire Grade Finish

Flooring Installed

Bathroom Installed Including - Loo, Basin & Shower

Bedroom Install With Window & sliding Access Door

External Respray or Cladding Optional

French Door Install

Electrics Throughout

Kitchenette Install Including - Basin, Tap, Worktop & Storage Cupboards
Professional transportation and Off-load can be arranged at reasonable rates!
We only work with our trusted Transport Company's that can deliver and off-load our Containers & Cabins to any location across the UK.
We can also load your Container or Cabin for you with our on site Forklift at our Chichester depot should you prefer to arrange for your own collection.
What are people saying about Cabin Depot?
★ ★ ★ ★ ★
5.0
★ ★ ★ ★ ★
We are a UK transport and warehousing company and for the first time in my 28 years in the industry have been classed as key workers as over 80% of our operations are food supply chain,
I needed some cabins and quickly to tick our BRC requirements on a new 42,000sq ft warehouse operation taken and set up during Covid19 lockdown.
Whilst most people did not want to know or help us Tom and his team surpassed my expectations and were fantastic with a great product too,
Thank you so much I will always come back to you!

- Justin (MD) 2Excel Logistics Ltd
★ ★ ★ ★ ★
We bought a 24ft x 9ft container from the Cabin Depot. The complete process was so easy and fast. Tom made some modifications for us and delivered it in just over a week. He even arranged the delivery which was very professionally done. Amazing job.
★ ★ ★ ★ ★
Very straightforward to deal with, good product helpful team on site

- Neil Boyles
★ ★ ★ ★ ★
We bought an anti-vandal cabin this week for our archery club. We are absolutely delighted with it, good price and great quality. We would highly recommend this company. Even their haulage company was spot on.

- David Ryan