21x8ft | 2 Rooms | Canteen / Office | Portable Building | Anti-Vandal | No 1004
2 Rooms Anti-Vandal Office + Canteen Portable Cabin Building  
This 21x8ft refurbished Portable Cabin is in very good condition; it has been refurbished externally and internally to a good standard & viewing is highly recommended!
Please get in touch!
External
2 No. sliding windows with anti-vandal external fan shutters

1 No. Steel Anti-Vandal steel door with locking keys

Steel Anti Vandal construction

Exterior colour - Dark Grey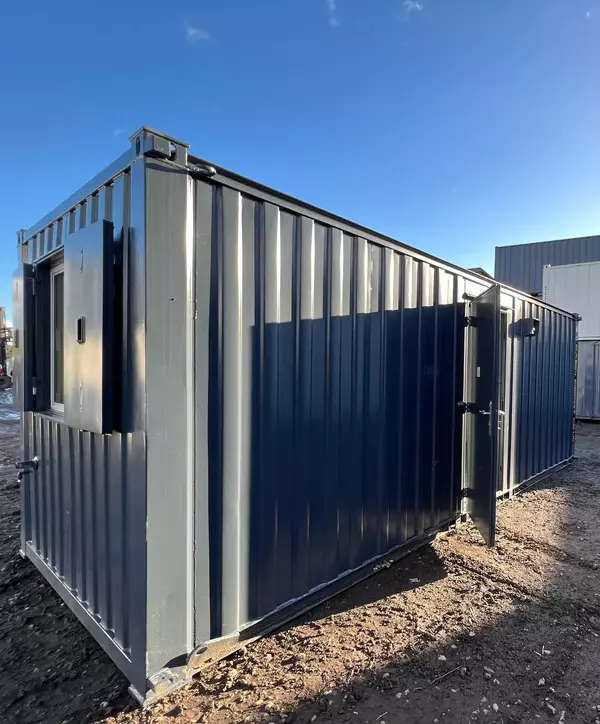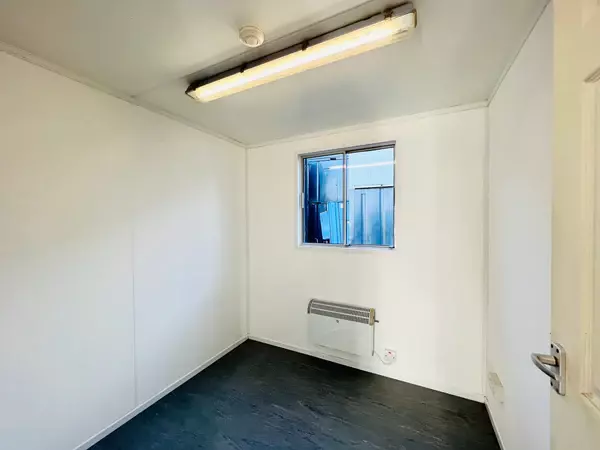 Room 1 - Canteen Space Contains
Kitchenette - complete with hot water facilities, work top, under sink cupboard & stainless steel sink

Wall mounted electric heater 

Vinyl flooring throughout

2 x Light tubes on sensor

3 x Double Electrical Sockets

Consumer unit

1 x sliding window 

1 x External Steel Entrance Door 
Room 2 - Office Space Contains
1 x Wall mounted electric heater 

Vinyl flooring throughout  

1 x Light tube on sensor 

1 x sliding window 

1 x internal Entrance Door   

2 x double electric socket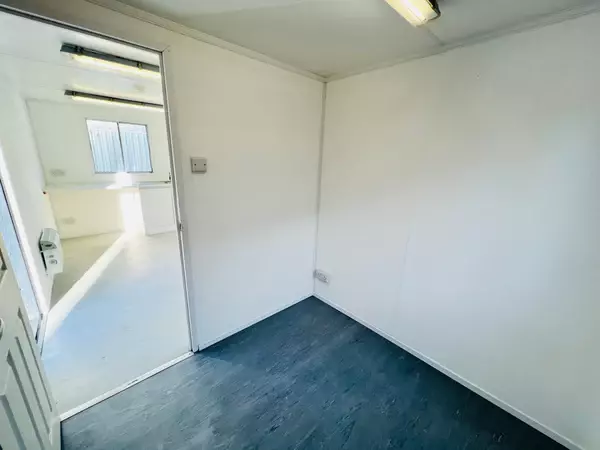 Exterior colour - Dark Grey 
Additional Services Available At Cabin Depot
Our highly skilled team can supply & install multiple additional services to your Cabin upon request. Please see below, the services that we can happily offer to our customers:
Partition wall & Internal Door Installs

Installation of new fully functioning Kitchenettes with hot water facilities, basin, work top surface & storage

New Toilets, Wash basins & Water heater installations 

New Window + Anti vandal shutter Installs 

New External Door Installs - double doors, single doors, disabled access doors  

Exterior colour change - provide us with a RAL number & we will do the rest! 

New LED Lighting Installs  

Air Conditioning / Heating Unit - Full install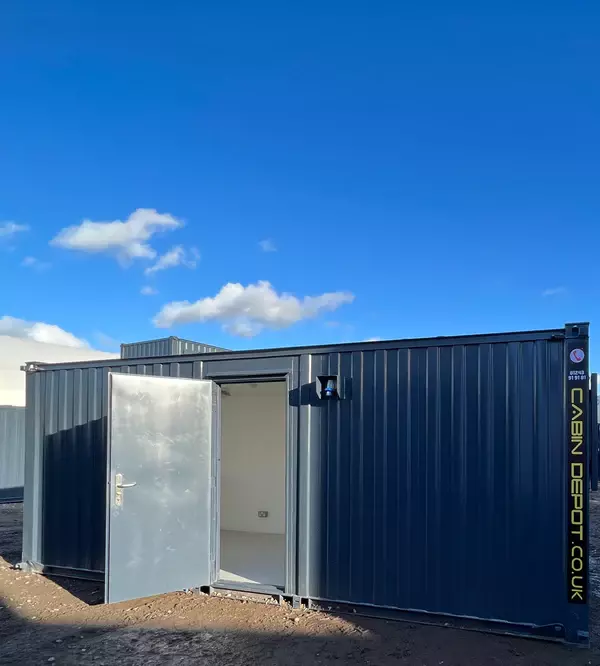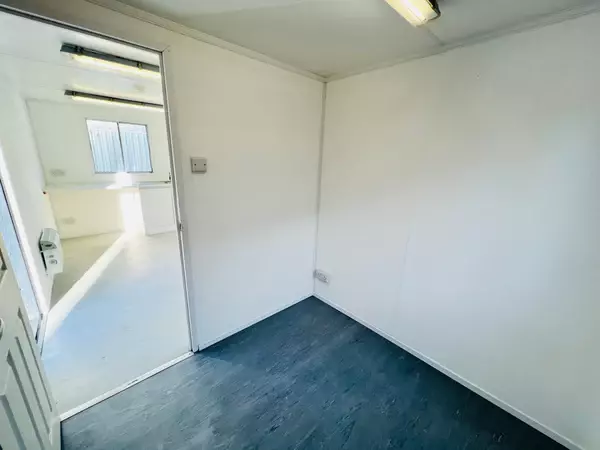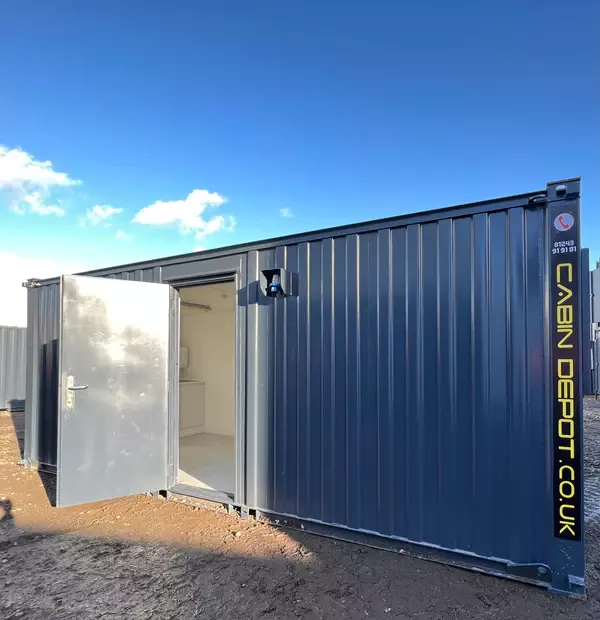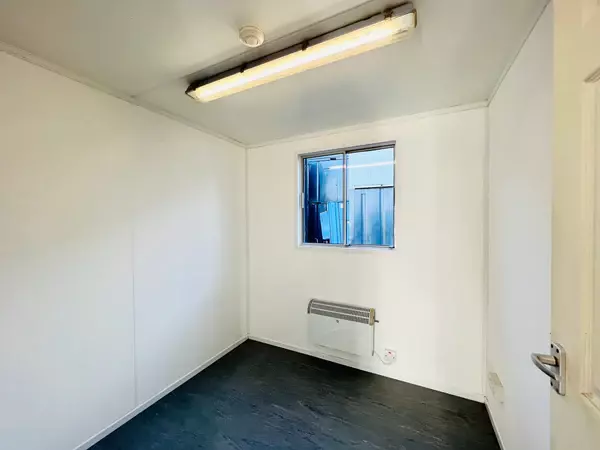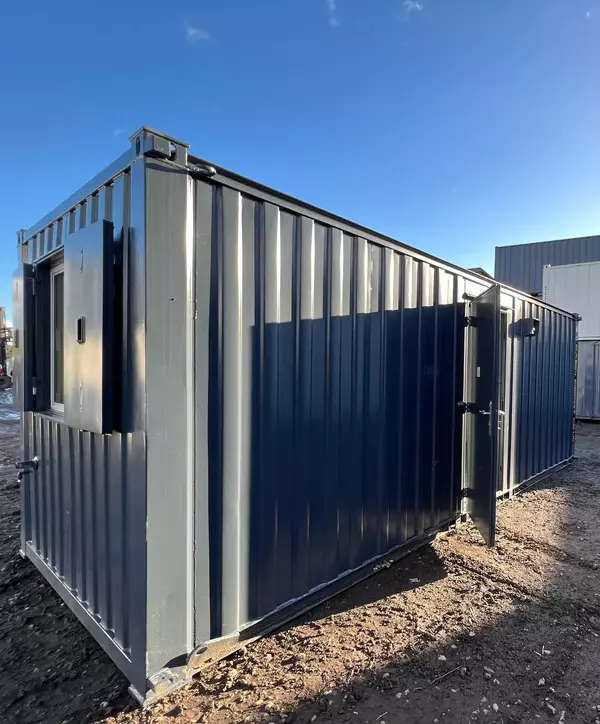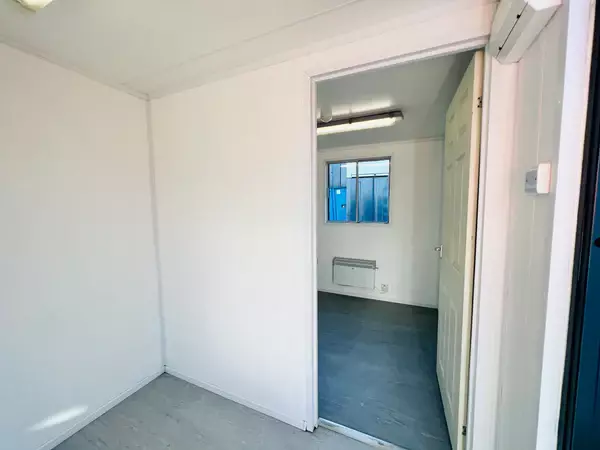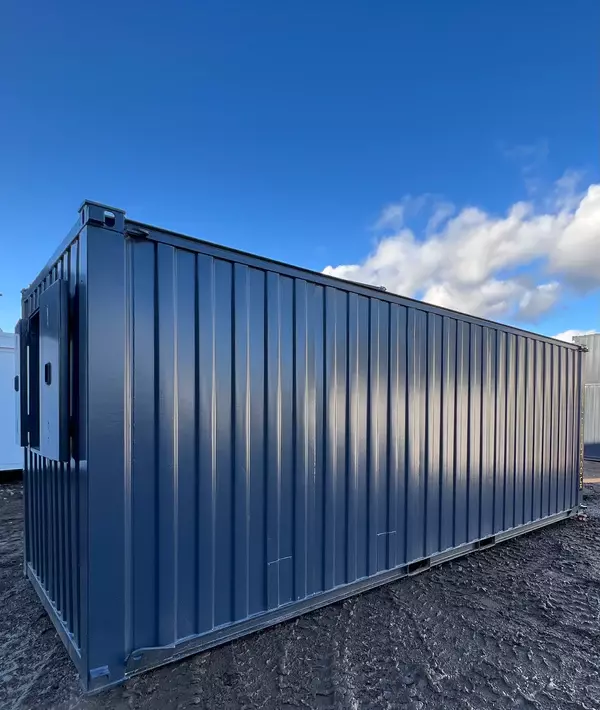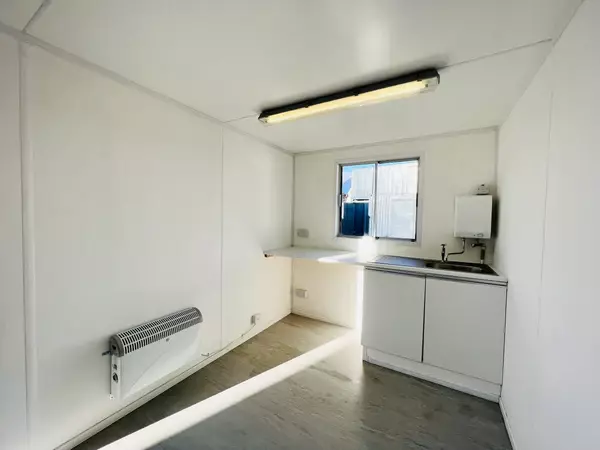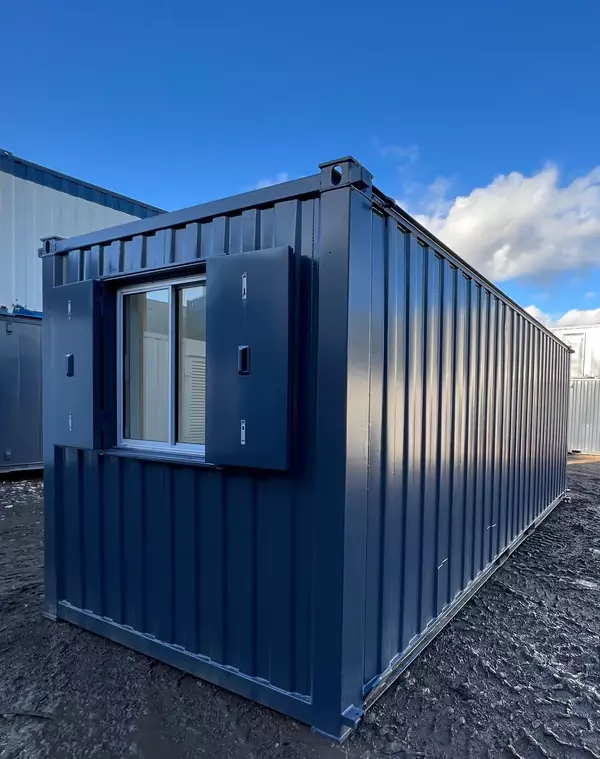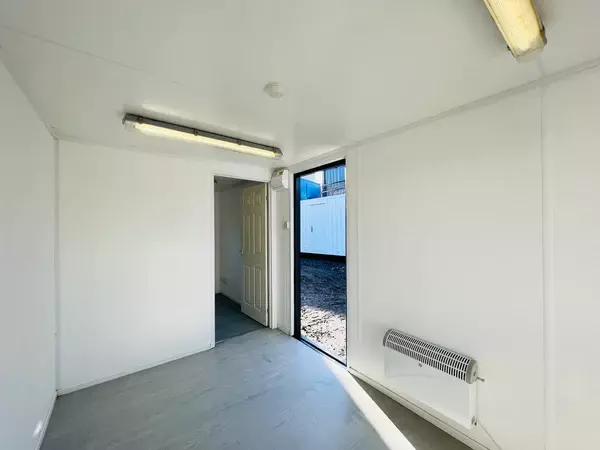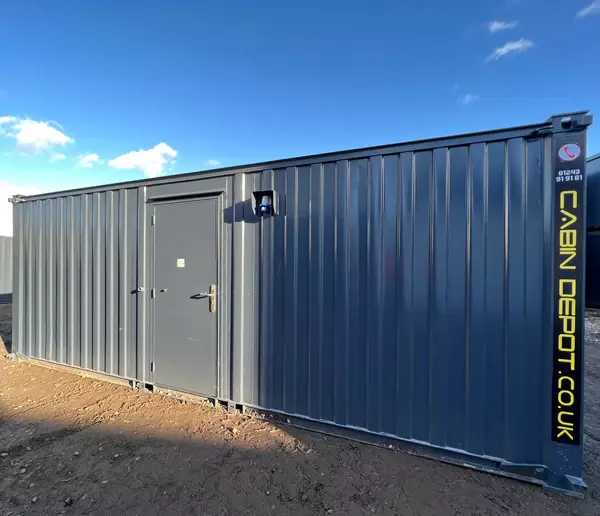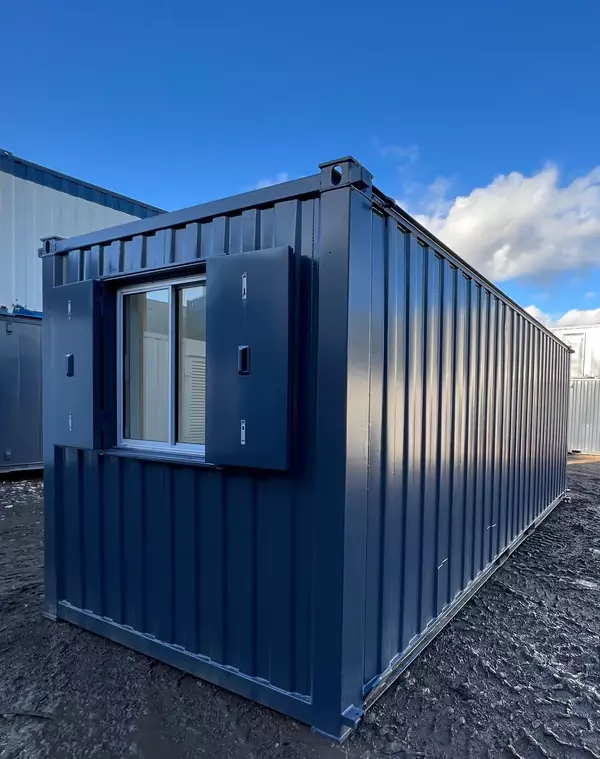 Proffesional Hiab Delivery available.
We work with our trusted haulage companies who deliver and off-load our products to any location across the UK.
Professional transportation and Off-load can be arranged at very reasonable rates!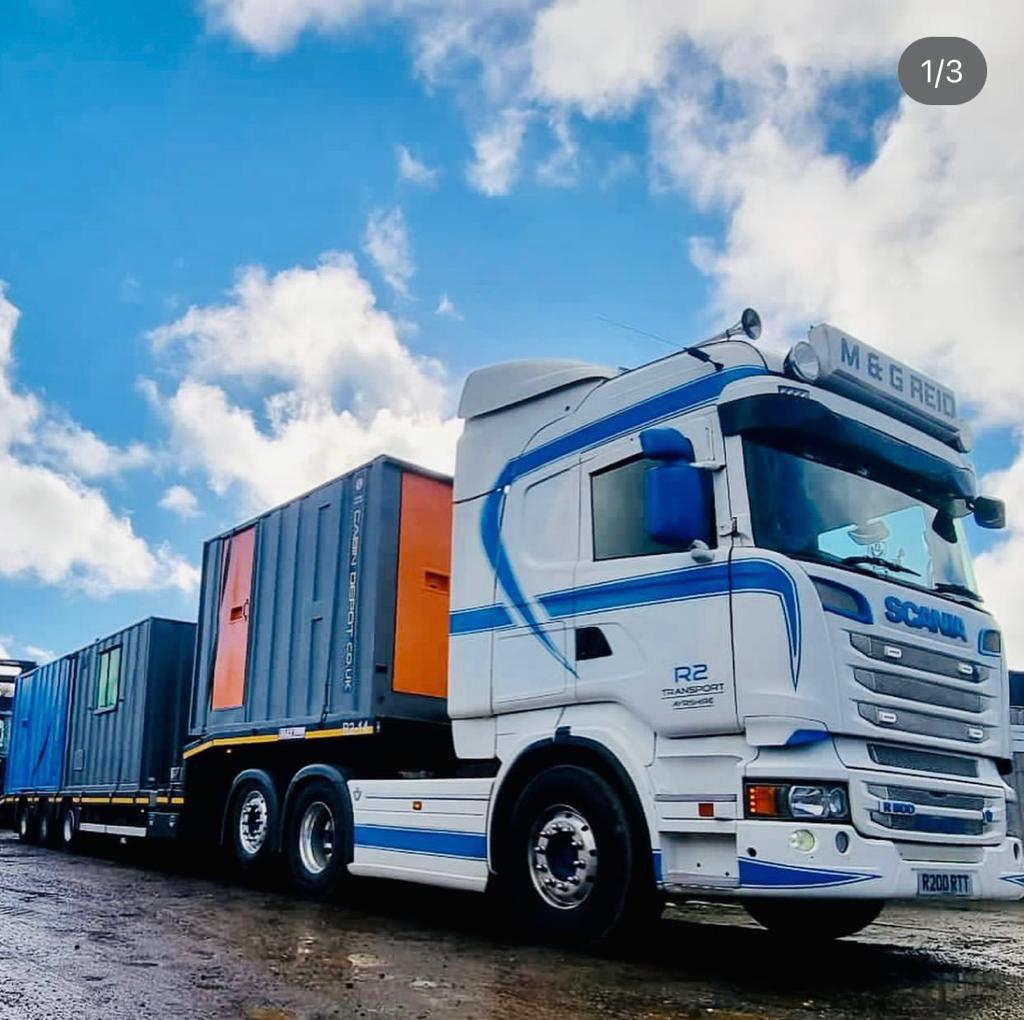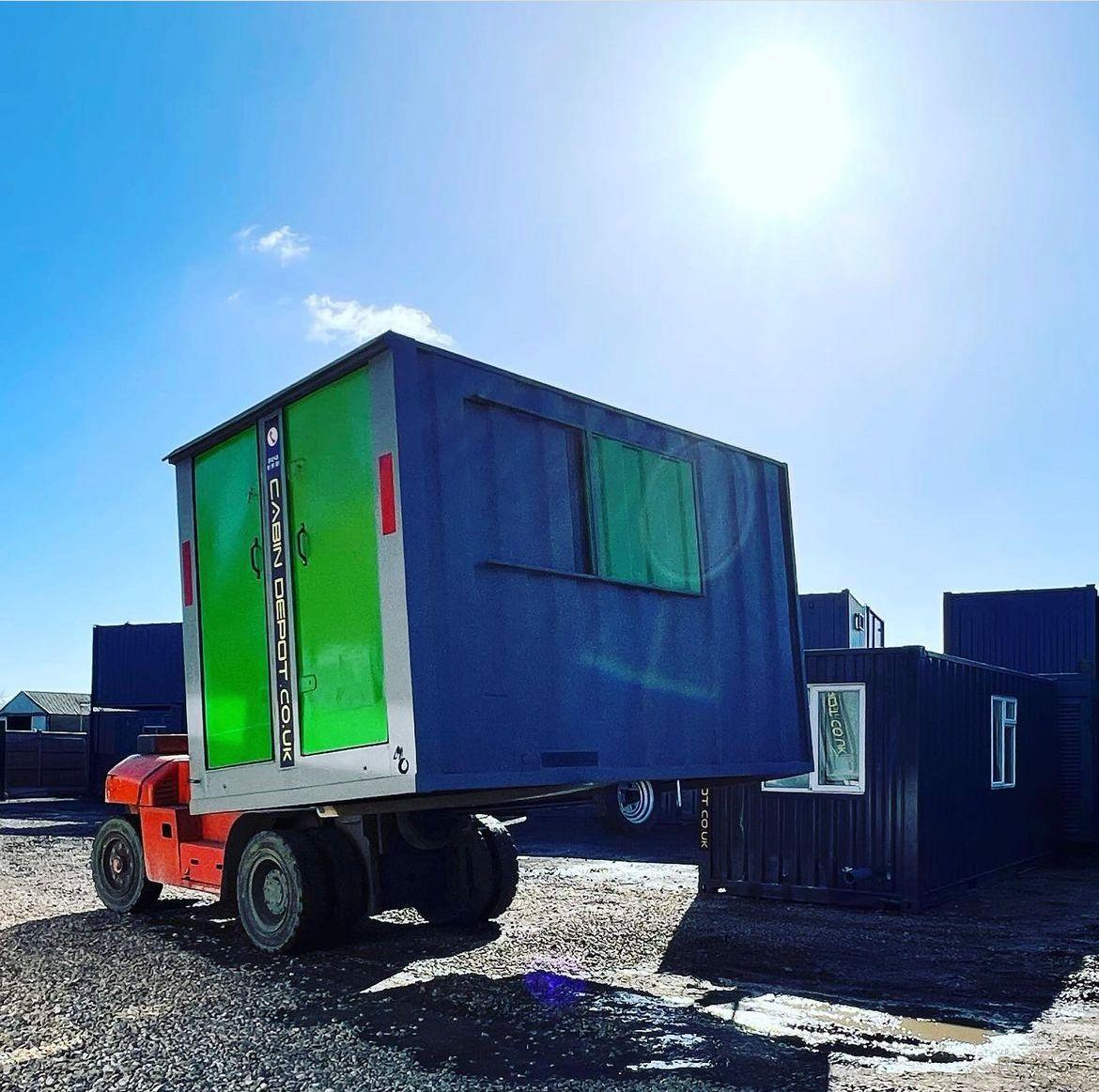 Forklift on site for Loading is also available.
We can also load any of our units with our depot with Forklift if you would prefer to arrange for your own collection.
Of course with our towable units you can also simply collect your purchase from our Chichester depot & tow it away.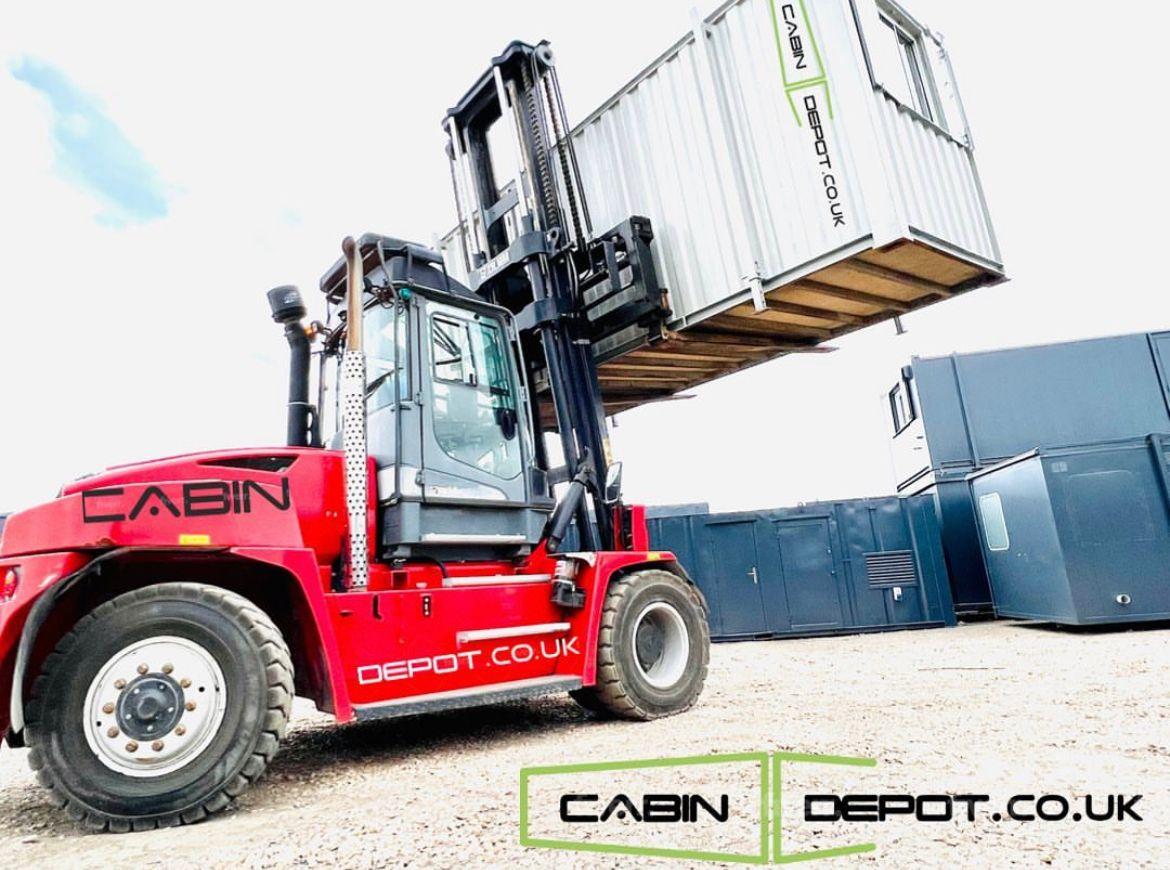 Don't Just Take Our Word
See what our customers are saying.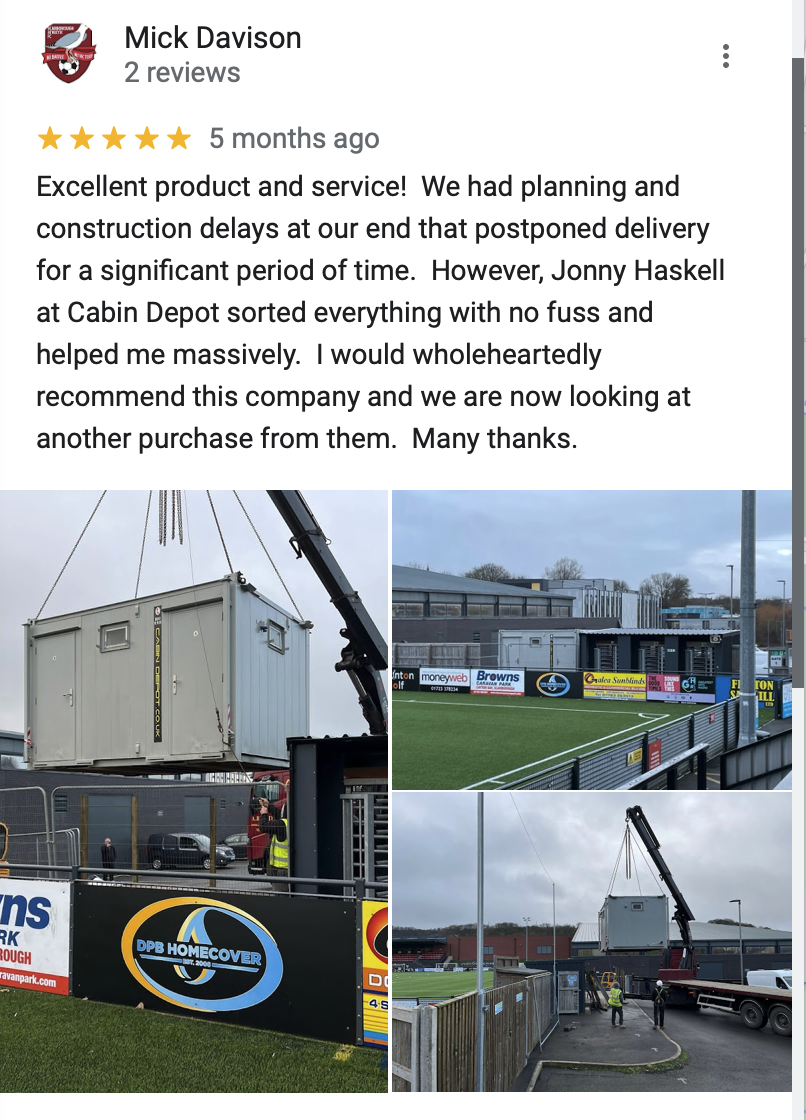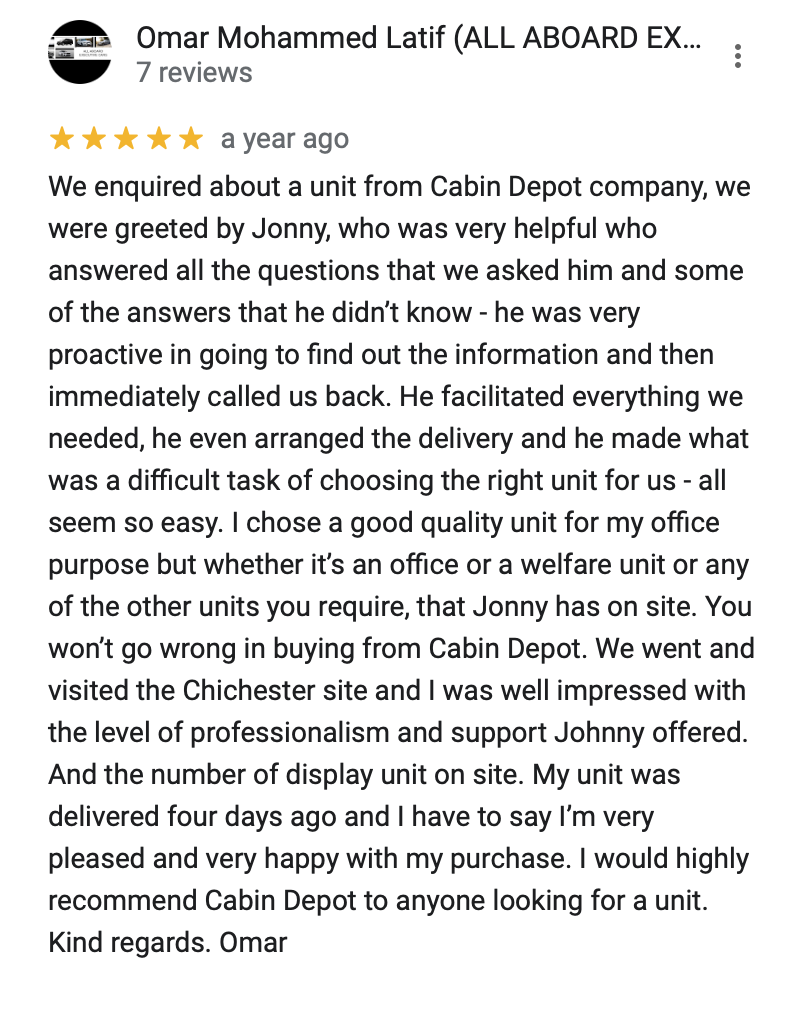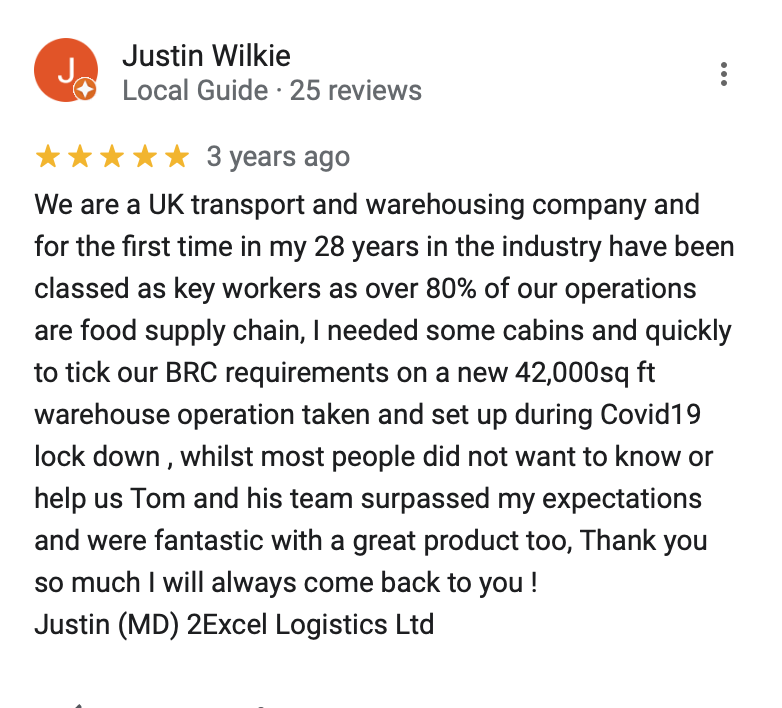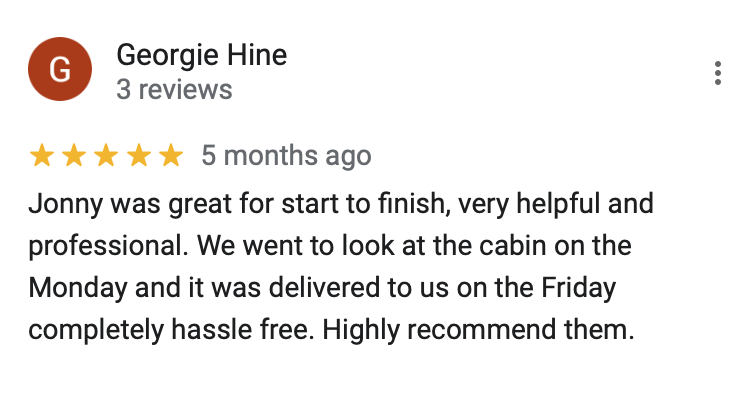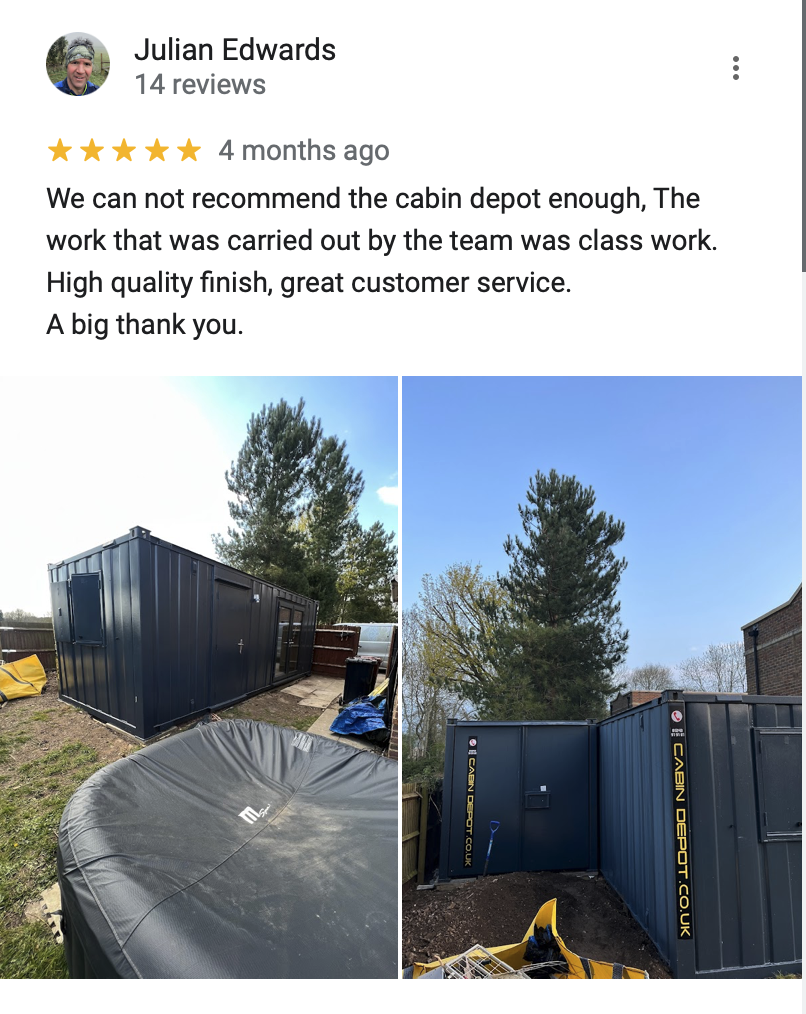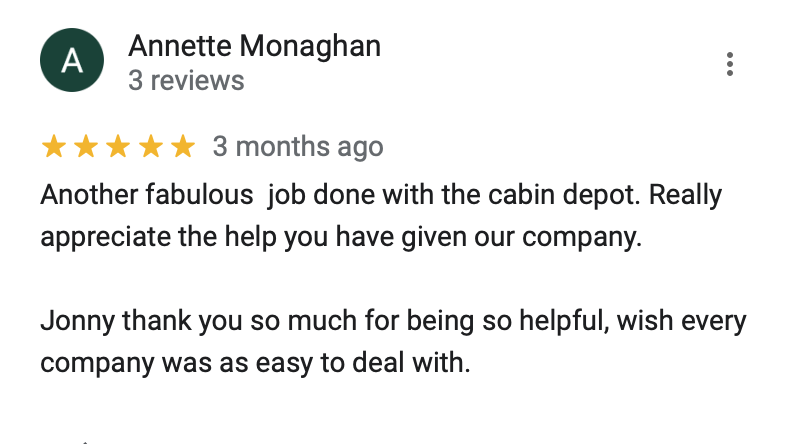 ★ ★ ★ ★ ★
Excellent product and service! We had planning and construction delays at our end that postponed delivery for a significant period of time. However, Jonny Haskell at Cabin Depot sorted everything with no fuss and helped massively. i would wholeheartedly recommend this company and we are now looking at another purchase from them. Many thanks
★ ★ ★ ★ ★
We can not recommend the Cabin Depot enough, the work that was carried out by the team was class work. High quality finish, great customer service. A big thank you.
— Julian Edwards 26.04.23
★ ★ ★ ★ ★
Jonny was great for start to finish, very helpful and professional. We went to look at the cabin on the Monday and it was delivered to us on the Friday completely hassle free. Highly recommend them.t.
★ ★ ★ ★ ★
Brilliant Highly Recommend company - the cabin was like new, communication was brilliant and delivery was really fast - we will definitely be using this company again.
★ ★ ★ ★ ★
Great service from Jonny. He was very helpful and knowledgable. He is very quick to respond to e-mails, even in the evening. Haven't received the welfare unit yet, but really looking forward to it.
— Martin Hayhurst 24.01.23
★ ★ ★ ★ ★
Brilliant service from start to finish. The cabin is excellent, Jonny was brilliant throughout and Joel the delivery driver outstanding.
We would recommend this company to anyone needing a cabin of this sort.
★ ★ ★ ★ ★
We enquired about a unit from Cabin Depot company, we were greeted by Jonny, who was very helpful who answered all the questions that we asked him and some of the answers that he didn't know - he was very proactive in going to find out the information and then immediately called us back.
He facilitated everything we needed, he even arranged the delivery and he made what was a difficult task of choosing the right unit for us - all seem so easy. I chose a good quality unit for my office purpose but whether it's an office or a welfare unit or any of the other units you require, that Jonny has on site.
You won't go wrong in buying from Cabin Depot. We went and visited the Chichester site and I was well impressed with the level of professionalism and support Johnny offered. And the number of display unit on site. My unit was delivered four days ago and I have to say I'm very pleased and very happy with my purchase.
I would highly recommend Cabin Depot to anyone looking for a unit.


— Omar Mohammed Latif (All Aboard Executive) 22.07.22
★ ★ ★ ★ ★
From 1st viewing through to receiving the cabin was faultless. Product price, quality and Jonny's customer service were great. Highly recommend...


★ ★ ★ ★ ★
Very straightforward to deal with, good product helpful team on site.
★ ★ ★ ★ ★
We bought an anti-vandal cabin this week for our archery club. We are absolutely delighted with it, good price and great quality. We would highly recommend this company. Even their haulage company was spot on.
★ ★ ★ ★ ★
We are a UK transport and warehousing company and for the first time in my 28 years in the industry have been classed as key workers as over 80% of our operations are food supply chain,
I needed some cabins and quickly to tick our BRC requirements on a new 42,000sq ft warehouse operation taken and set up during Covid19 lockdown.
Whilst most people did not want to know or help us Tom and his team surpassed my expectations and were fantastic with a great product too,
Thank you so much I will always come back to you!
— Justin (MD) 2Excel Logistics Ltd
★ ★ ★ ★ ★
We bought a 24ft x 9ft container from the Cabin Depot.
The complete process was so easy and fast. Tom made some modifications for us and delivered it in just over a week.
He even arranged the delivery which was very professionally done.
Amazing job.  
.
At Cabin Depot, our customers' satisfaction is our #1 priority
Many more Containers, Portable Offices, Toilets, Welfare units available at our 
Sales and Refurbishment Centre
 of Cabin Depot In Chichester